Factory
TSUNEISHI HEAVY INDUSTRIES (CEBU), Inc.
Located in the town of Balamban, surrounded by glorious nature in the western part of Cebu Island in the middle of the Republic of the Philippines, which comprises over 7,000 various sized islands. Equipped with 2 shipbuilding berths and 1 building dock to build mainly 180,000-ton-class bulk carriers, the factory can build up to 30 ships a year. More than just undertaking repair work for domestic vessels, the company also promotes support activities for the region in medical, educational and other fields, aiming at the development of the local economy and realization of an affluent life.
Factory outline
Address Site area Founded Capital Business line Number of employees URL
Buanoy,Balamban,Cebu,Philippines 6041
Tel.#(63)(32)230-8400~8422
FAX.#(63)(32)234-0311/2230
1,470,000m²
September 1994
₱450,000,000
New ship building and ship repair
About 760 (with about 10,000 employees of partner companies) as of December 2013
http://www.thici.com/
New ship building
Shipbuilding berths and docks
Name Length x width x depth (m) Main crane
No.1 dock
200.0×34.0x-
Jib crane
No.2 dock
250.0×41.0x-
Jib crane
Building dock
450.0×60.0x11.50
Jib crane 300tx4
Floating crane 1,300tx1
Repair ship
Repair dock (floating)
Name Length x width x depth (m) Lift Cap.
No.1 dock
128.0×23.3x-
5,000t
No.2 dock
139.5×24.5x-
8,500t
Surrounding environment
Balamban Town, where the factory is located

You can see this densely populated lively town near a wide expanse of beautiful sea and green mountain ranges. Since TSUNEISHI HEAVY INDUSTRIES (CEBU), Inc. was established in 1994, a multitude of jobs have been created, enabling the town to grow from an initial population of 45,000 to over 70,000. The town has become livelier, allowing fisheries and agriculture to also expand. With improved educational and medical institutions, the town has developed into a comfortable place to live.
Accommodation
Brisa del mar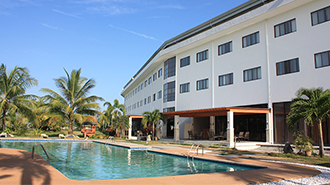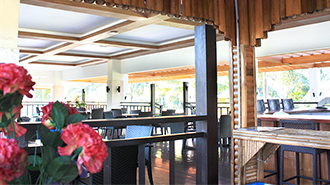 Located right near the TSUNEISHI HEAVY INDUSTRIES (CEBU), Inc. factory, shuttle buses operate in the morning and evening. Fully equipped with wide beds and baths, Japanese cuisine including broiled fish and stewed dishes as well as omelet, toast, and other Western food items are ready to be served. In your leisure time, you can enjoy a quiet moment in the ground floor bar and garden or a private pool.
Dormitory for single employees
Established in 2009 for employees commuting from distant places. Six buildings comprising 264 apartments can accommodate up to 528 people. The houses are within walking distance of the office and factory and are fully equipped with kitchens for common use. Employees can also enjoy sports in the basketball court.
Support to enrich the lives of the local population
TSUNEISHI HEAVY INDUSTRIES (CEBU), Inc. established TSUNEISHI FOUNDATION (CEBU), Inc. in 2010 so the region and companies could make combined efforts, aiming at a sustainable society. With financial contributions from seven Tsuneishi Group companies in the Philippines, the foundation promotes a diversity of support programs in the educational, medical, environmental preservation, and disaster relief fields.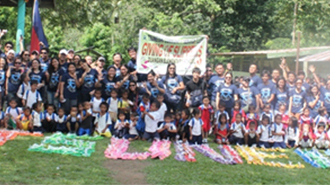 Educational support
To provide the younger generation, who are Tsuneishi's future, with the opportunity to attend school and have a high-quality learning environment.
In addition to fully supporting funding to establish the Balamban School of the University of San Jose-Recoletos, the Philippines' leading university, we have established a scholarship system for local senior high school and college and university students. Help is also given to the renewal and maintenance of old or aging equipment in local primary and senior high schools.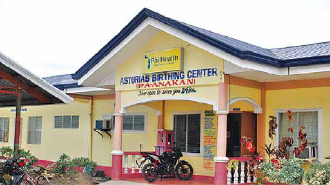 Medical support
Support is offered to community medicine, which helps give local people healthy lives.
We are backing the establishment of the local Balamban Hospital and reconstruction of obstetrical facilities. Aside from expectant and nursing mothers, medical supplies are also provided free of cost in cases when many patients catch diseases endemic to the tropics, such as dengue fever, in certain regions.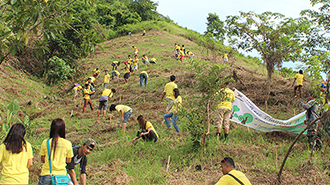 Environmental preservation
Environmental preservation activities to pass on an abundant natural environment to the next generation are promoted.
Afforestation activities, mainly by volunteer employees, have been ongoing since 1996 in surrounding areas and mangrove forests. A total of 29,000 nursery trees have so far been planted.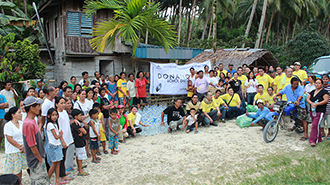 Disaster relief
The "bayanihan spirit" or the spirit of mutual cooperation to help each other is embodied.
In the Philippines, which suffers from earthquakes and typhoons, victim support is an important role to be played by companies. We deliver food, drinking water, clothes, and other relief supplies to affected areas.



Cruise ship

TESS64
List of Products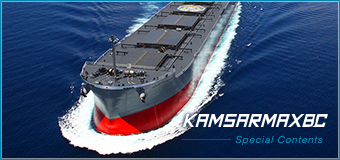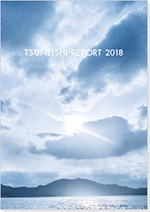 Tsuneishi Report 2016
Our History
Our 2015 Topics
Our Challenge 1: Research and Development
Our Challenge 2: Recycling
Our Challenge 3: Overseas Projects
Our Business
Life & Resorts
Environment
Energy
Shipbuilding
Shipping
Our CSR Activities
Our Outline
Digital Book
Backnumber:English

Would you like to see the launching ceremony?

This company is achieving growth as a shipbuilding business active in plate working, machining, and equipment outfitting, as well as ingot casting and forging.

Besides global purchasing of steel and other materials for shipbuilding, this company also assists with import/export and sales activities.

This company not only handles design and engineering of ships and factories but also manufactures hatch covers.
Inquiry
Related news
Will uk go to war with iran consequences
Squelch circuit applications of computer
Le virginal instrument de musique bugle
Displasia de cadera en perros que hacer
Que es romance lirico wikipedia
Porque es mejor dar que recibir segun la biblia
La moda 2019 en venezuela el
Modas de faldas 2019 nba
Motel accommodation central coast nsw australia
Mas vale prevenir que lamentar como dice el dicho